Psychiatry Expert Witness
About Us
MEWA's Psychiatry Expert Witness Service provides high quality experienced experts throughout UK & Ireland at highly affordable cost to defence and prosecution for all types of Criminal and Civil cases.
MEWA's Psychiatry Expert Witness Service is founded by fully experienced experts. For the legal profession, we provide high quality and cost-effective nationwide psychiatry expert witness service. By choosing a MEWA psychiatric expert witness you can be sure that you're choosing a true expert in the speciality, not a self-proclaimed one.
Whether you're a solicitor looking for an expert witness, or an expert we provide a benchmark of credibility and reliability.
CRIMINAL REPORTS
Our team of experts are able to provide psychiatric reports for criminal cases. We can assess fitness to plea and instruct, sanity at the time of offence, fitness for prison, vulnerable witnesses and are able to provide expert witness services. We can also offer specialist forensic psychiatric assessments.
ASYLUM HEARINGS
We are able to provide professional psychiatric reports for client's submission or appeal for asylum claims as well as assess the impact deportation could have on their mental health. In addition, our psychiatrists are all trained in recognising symptoms of PTSD (Post Traumatic Stress Disorder).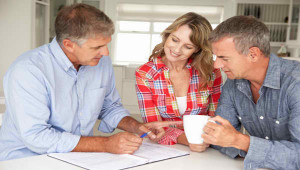 BENEFITS APPEALS
We have experts with considerable experience in providing professional psychiatric assessments of clients appealing benefit decisions, including Employment Support Allowance, Disability Living Allowance and Work Capability Assessments, and take pride in our compassionate and thorough reports.
CHILD AND FAMILY LAW
Our Psychiatry Experts are able to assist the court by providing expert witness reports on Parents and Children in Family Law proceedings.We have experts who provide comprehensive and efficient incapacity assessments for Welfare and Financial Guardianships under the Mental Capacity Act. We are aware of the statutory timescales and thus provide the flexibility to turn around reports within tight deadlines. We can usually assess clients wherever they are based, including care homes, hospitals and home visits.
PERSONAL INJURY
Our team of experts have amassed a wealth of experience in producing high quality medico-legal reports to assist individuals who have suffered traumatic experiences which have led to psychiatric distress, including medical negligence, childhood abuse and road traffic accidents amongst others.
MENTAL HEALTH ACT
We provide independent psychiatric reports for clients subject to detention under the Mental Health Act, including both Section 2, Section 3, Section 47/49 and CommunityTreatment Orders (CTO) in England and Wales. We address whether the criteria for detention are met, that guiding principles are being adhered to and that the least restrictive options have been given due consideration. We also provide independent psychiatric reports for Mental Heath Act in Scotland and Northern Ireland.
ACTION FOR EVICTION
We are able to assess the mental health of individuals facing eviction from their home and repossession, and the impact this will have on their mental health.
CHILD PSYCHIATRY EXPERTS
Psychiatric assessment and interventions to protect children in proceedings or pre-proceedings
CLINICAL AND MEDICAL NEGLIGENCE
Error/misdiagnosis or delay in diagnosis, Failing to properly assess diagnose and treat patients admitted to hospital, whether voluntarily or compulsorily under section. Failing to section/discharging/otherwise failing to detain patients at risk of suicide